For your convenience all links open into a new window so that you don't have to leave and come back to this site for each story. Grab a cup of coffee, kick off your shoes and enjoy!
New Study Tracks Musical Rhythm As Potential Treatment For Autism
Researchers from the Vanderbilt Bill Wilkerson Center and the Marcus Autism Center at Emory University School of Medicine are partnering to study musical rhythm synchronization as a part of social development and how it's disrupted in children with autism spectrum disorder (ASD) in hopes of developing music interventions for improving social communication.

The study is part of the Sound Health Initiative, a series of research projects aimed at advancing understanding of music's mechanism in the brain and how it may be applied more broadly to treat symptoms of disorders. The initiative is a partnership between the National Institutes of Health (NIH) and the John F. Kennedy Center for the Performing Arts, in association with the National Endowment for the Arts.

Using eye tracking technology, the project will examine how toddlers with ASD and typically developing children focus their visual attention in response to social musical interactions. The children will watch a series of videos that use infant-directed singing -; a type of musical interaction often used by caregivers that emphasizes rhythm and predictability -; to track where and when they look at the screen.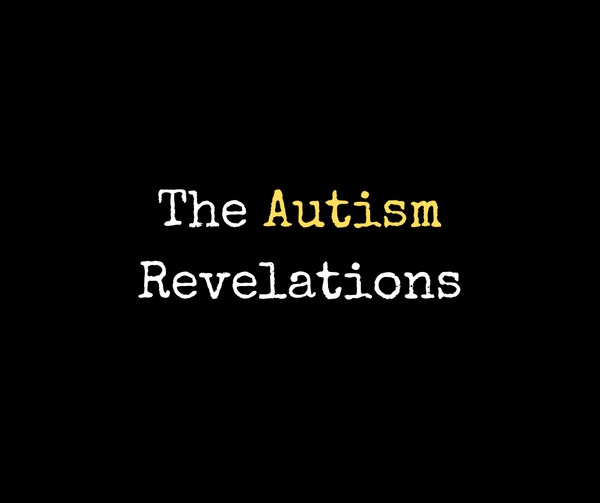 After Meltdown Ends Polar Express Ride For Teen With Autism, Conductor Hand-Delivers Christmas Spirit
When a teen with autism was boarding the Polar Express train, he became overstimulated and had to leave. But railroad staff went above and beyond to redeem the trip.
WILLIAMS, Ariz. — Ty Swartout loves trains. In particular, he loves the Polar Express train. The iconic book and movie about the Christmas locomotive are two of his favorites.
"He thinks it's so funny," Ty's dad Lloyd said.
Even though Ty, who has autism, is nonverbal, he still understands the movie, Lloyd said. One of his favorite characters is the conductor.
So when his parents took Ty to see a real-life Polar Express train, he was thrilled. The Swartouts planned an overnight trip to the Grand Canyon Railway, a historic railroad that runs sightseeing rides from Williams, Arizona to the rim of the Grand Canyon.
The family had dinner at the railway and arrived at the platform to wait for the train. Then, things started to go downhill.
Ty was so excited when he saw the train that he became overstimulated and started having a rare "meltdown," Lloyd recalled.
Autistic Students Find Success With Support From Disabled Services Team
Autism is described as a spectrum.
So are rainbows and sunrises.
All are unique.
Southwestern College Disabled Student Services staff tries to treat all its clients as special and one-of-a-kind, said Alejandro Fernandez, a rehabilitation counselor and former SC student.
Fernandez said being a member of the disabled community can be challenging, but also rewarding. He earned a BA then a Master's degree at SDSU before becoming a counselor. He encouraged DSS students to seek support, then stick it out.
Two SC siblings are working to do just that. Andrew and Emilio Penalosa agreed that the help they have received at DSS has been key to their success. Emilio Penalosa said DSS provides a variety of useful services. 
"More time for tests, books, counseling and priority enrollment are some of the main services I receive," he said.
Mom Intentionally Excludes Autistic Boy From Birthday Party After Inviting Entire Class
Every mom wants her kid's birthday parties to be perfect and some have even been known to spend exorbitant amounts of money to make sure that their little ones have a day they never forget. One mom may have taken her quest to make her son's day special though and offended the entire autistic community.
In an anonymous Reddit post, the mom planning the birthday party wrote, "My son's 10th birthday is next Saturday and me and my husband have been planning a party for him. To make sure we gave everyone enough time, we got invitations ready 2 weeks in advance and I had my son pass them out Friday. We invited everyone in his class (he goes to a small private school so there were only 15 kids to invite.) Except for one child, we'll call David. From what I know about him and his mother, they are just doing the best"
Autism Failed To Stop Them From Pursuing Their Interest In The Arts
Singapore Fashion Runway offers platform to learn new art skills
Casey Ng was three when she was diagnosed with autism, but that did not stop her from pursuing her love for the arts and for helping others.
Joining the Singapore Fashion Runway (SFR) was the first step in the pursuit of her passion. SFR is a platform for beneficiaries to learn new skills in the arts industry. The beneficiaries range from anyone with special needs to the disabled and cancer patients and survivors.
Casey, who is 15 now, will have her art designs featured on some clothes and bags sold at the SFR booth at the i'amble Gift Market tomorrow from 10am to 6pm, at the Enabling Village in Lengkok Bahru
"Real-Life Princess" Gives Hesperia High School Student with Autism a Special Gift
We all hear about bullying far too often, many children and their parents feel very much alone when dealing with the constant abuse from other children. 
Much of the bullying comes from the "popular" crowd but studies show that most bullies are insecure, scared, and have been the victims of bullying at some point in their own lives. Those bullied come in all shapes and sizes, as a matter of fact; sadly, even adults sometimes bully other adults. The age of the internet has made bullying even worse with "keyboard warriors" making threats or name-calling in the comfort of their own home, from behind a computer or smartphone.

A Hesperia High School Sophomore named Riley knows all too well how lonely being the victim of bullying can be. Riley is autistic and although approximately 1 in 68 children (1 in 42 boys and 1 in 189 girls) in the United States are on the spectrum most know very little about Autism.  Autism Speaks, an organization which brings awareness to Autism, says that around 40% of those with autism have intellectual disabilities. Riley is not one of those, and according to his mother, he has a very high IQ. Riley attends normal classes with other students his age because his high IQ.
In-Utero Acetaminophen Exposure May Increase Risk for ADHD and Autism
Newborns exposed to high levels of acetaminophen in the womb were three times more likely to be diagnosed with ADHD or autism spectrum disorder, according to a new controversial Johns Hopkins study. The findings, which warrant additional investigation and do not prove causality, have received backlash from members of the professional community who point out inconsistencies in the selection of sampled children and the method used to determine acetaminophen exposure.
Cord plasma biomarkers of fetal exposure to acetaminophen — the generic name for the drug Tylenol — were associated with significantly increased risk of childhood attention deficit hyperactivity disorder (ADHD) and autism spectrum disorder (ASD), according to a study published last month in JAMA Psychiatry.1
Researchers studied 996 mother-infant dyads from the Boston Birth Cohort, a 20-year-long study that looked at early-life factors impacting pregnancy and child development. Umbilical cord blood samples were taken at birth, and then researchers divided participants into three groups according to the amount of acetaminophen and its metabolites present in blood samples. Those with the highest levels of exposure had 2.86 times the risk for ADHD and 3.62 times the risk for autism, compared to those with the lowest exposure.
After The Release Of The Pixar Short Film "Float," Disney+ Has Another Autism-Themed Short On The Way, "Loop," Slated For Release Jan. 10, 2020.
In celebration of the launch of Disney's new streaming service, Disney+, Pixar created a series of six new short films called SparkShorts. One of these, which has yet to be released, is titled "Loop." According to Pixar, the film follows "a non-verbal, autistic girl and a chatty boy [who] are partnered on a canoeing trip. To complete their journey across an urban lake, they must both learn how the other experiences the world."
"Loop" was directed by Pixar filmmaker Erica Milsom, who has featured people with disabilities in some of her previous work. Her award-winning 2017 short film "So Much Yellow," for example, follows a 1960s family after they make the heart-wrenching decision to institutionalize their son with Down syndrome. Milsom is also working on a series called "Diana and the Cake Boys," centered around residents in a group home for adults with intellectual disabilities.
Man With Autism Starts His Own Business After No One Else Would Hire Him
A new business in North Smithfield is spreading awareness on the importance of hiring people with disabilities.
The coffee shop Red, White & Brew is run by Michael Coyne, who has autism. He started the business after he struggled to find a job. 
"After I turned 21 I applied to multiple places. None of them would hire me," said Coyne. 
His mother, Sheila Coyne, suggested he look into an alternative way to find employment. 
"It's not easy for parents to watch your kid sit around the kitchen table while everyone else is enjoying life and coworkers, and talking about their day," said Sheila Coyne.
Her son decided to take matters into his own hands. He enrolled in business classes through the state's Developmental Disabilities Council. He was then ready to open his coffee shop. 
"We've been very busy," said Coyne. "It's been fun."
The business has been open less than two weeks and has already become a haven for other families who have children with disabilities. 
"We've had parents come in with tears in their eyes with the hope that their young children will eventually be accepted into the community," said Coyne's mother. 
Column: Autism On Screen Is Only Depicted Properly When There Are Flaws In The Individual
With the latest season of Atypical on Netflix, I've felt obligated to shed light on how commercialized and romanticized autism is in popular media. I took the initiative to reference works from the past that put this current work to shame in its characterization.
As a Mexican-American who was diagnosed with autism spectrum disorder at age 19, both identities explain why I couldn't get into my culture's phenomenon of soccer or why my family isn't as crazy about my special interest of Swedish cinema as I am.
But let me focus on the issue at hand: autism in the media. My sister watched The Good Doctor where Freddy Highmore's doctor is on the spectrum and is depicted as solely socially awkward and goodhearted. My sister told me she sympathizes for the character when he's criticized for his disability, yet she lived with me for many years and considered me rude (and this is typical, nothing I ever took personally since she wouldn't be the first). Why? Because individuals on the spectrum always speak their mind.
Video Shows Special Education Teacher Being Hostile Toward Student With Autism
A special education teacher at Dania Elementary School was caught on cellphone video being hostile toward a young boy with autism.
Max Segelbaum is a sweet and calm 7-year-old who is on the autism spectrum and unable to speak.
Cellphone video recorded a teacher inside the school getting upset and pushing his head back. The video has left Max's parents devastated.
"To see your child actually being touched by someone in a hostile way, it made me sick to my stomach," Jason Segelbaum, Max's father, said.
According to parents, most of the children inside the special education class cannot speak. They said they found out about what happened because a college student was observing the class and was disturbed by what he saw.
The video also shows the children sitting quietly when the teacher gets up from her desk, walks over to Max, jerks his head back and appears to push him down in his chair.